Prisoners in the Palace: How Princess Victoria became Queen with the Help of Her Maid, a Reporter, and a Scoundrel
by Michaela MacColl
Reading level: Young Adult
Hardcover: 368 pages
Publisher: Chronicle Books
Released: October 13, 2010
I love doing the last post in the week as it's always full of fun times & I get to announce the winners!
I've included a few pictures of people or places you will find throughout the book
Prisoners in the Palace
by Michaela MacColl.
Princess Victoria by Henry Collen 1836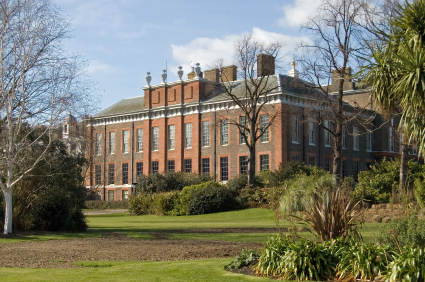 London's Great Fire Monument (I can't imagine jumping from this!)
Kensington Palace (though I got the impression it wasn't as nice looking as this back in 1836)
Windsor Castle (which I desperately want to visit one day!)
(drum roll please).....AND THE WINNERS ARE......
Carrie (book)
Vicky (bookmark)
Spav (bookmark)
Taylor (bookmark)
Carol(bookmark)
Myra (bookmark)
Check your email guys, and thanks to everyone for playing!
I hope you enjoyed the week & go check out Prisoners in the Palace this weekend :)