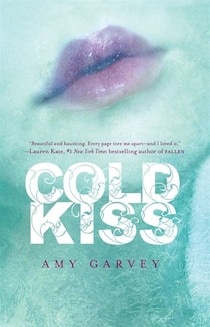 Hardcover, 336 pages
Released: today (September 20, 2011)
Publisher: HarperTeen
Other places to find the book:
Amazon.ca
Bookdepository.com
Chapters.ca
Goodreads.com
Taken from Goodreads.com:
"It seemed so right. Danny was mine, I was his, and that wasn't going to work if he was dead. So I would make him not dead, not anymore. I didn't think any further than what it would feel like to kiss him again, to wrap my arms around him and bury my head against his shoulder.
That was my first mistake. It also turned out to be the biggest."

When her boyfriend, Danny, is killed in a car accident, Wren can't imagine living without him. Wild with grief, she uses the untamed powers she's inherited to bring him back. But the Danny who returns is just a shell of the boy she once loved.

Wren has spent four months keeping Danny hidden, while her life slowly unravels around her. Then Gabriel DeMarnes transfers to her school and somehow, inexplicably, he can sense her secret. Wren finds herself drawn to Gabriel, who is so much more alive than the ghost of the boy she loved. But Wren can't turn her back on Danny or the choice she made for him—and she realizes she must find a way to make things right, even if it means breaking her own heart.

Amy Garvey's transcendent teen debut is perfect for fans of Shiver and Beautiful Creatures. Wren's unforgettable voice and story will stay with readers long after the last page is turned.
My Rating:
3.5 / 5
My Thoughts:
Wren has seen her mother do some magical things and has noticed that she has unique powers herself, but they don't talk about it. Danny was the perfect boyfriend, he was so sweet and Wren and Danny did everything together. When Wren gets a call to say that Danny died in a car crash, she is heart broken. Faced with losing the love her life forever, she decided to try out her powers and brings Danny back to life, she can't lose him. Keeping him hidden and a secret is hard, even harder when Gabriel comes on scene and 'knows' what Wren has done.
I think everyone can relate to the premise of this book... if one could keep the one you love with you forever, I'm sure many would try and find a way. The problem is, that the person you love may not be the same as the one you have now and this is the dilemma Wren faces. This was a cute story about love, loss and regrets...oh and zombies! Well sort of, the zombie aspect is quite different here. We are not talking the brain eating kind, rather an empty person version. I just wish there was more substance to the story, it felt like there was so much more to tell and we were only given a glimpse. Wren has powers! Where did both Wren and Gabriel's dad go and why? Who is Gabriel? I was left curious but not super eager and in my search I can't see any mention of there being a book two.